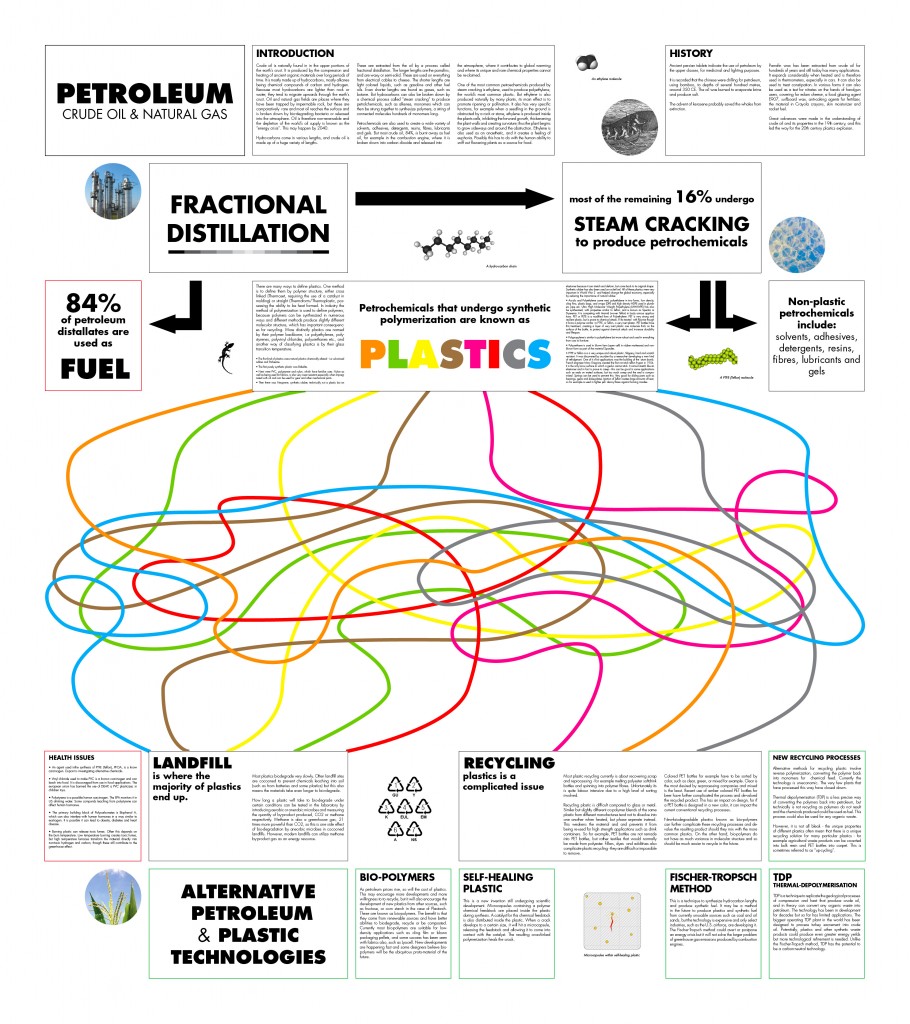 I have recently begun the Masters program at the Design Academy Eindhoven, in the Netherlands, which so far has been very interesting. My current topic of research is new plastics such as bio-plastic, self-healing polymers etc. To refresh my knowledge of plastics as a whole, I produced this large poster presenting a broad overview of plastics and their origins (for most plastics) as a petroleum product.
Its a simple, informational poster. The mess of intersecting lines in the centre is used as a simple graphic device to suggest the complexity of polymer production, consumption and post-consumption – all of which contribute to the problem of plastic being tricky to reuse or recycle.
All the text is original and, though there is no referencing, the information is easily verifiable. Graphics are also my own, with the exception of the photographs and molecule diagrams, which are from Wikipedia and licenced under the GNU FDL, as is this poster.