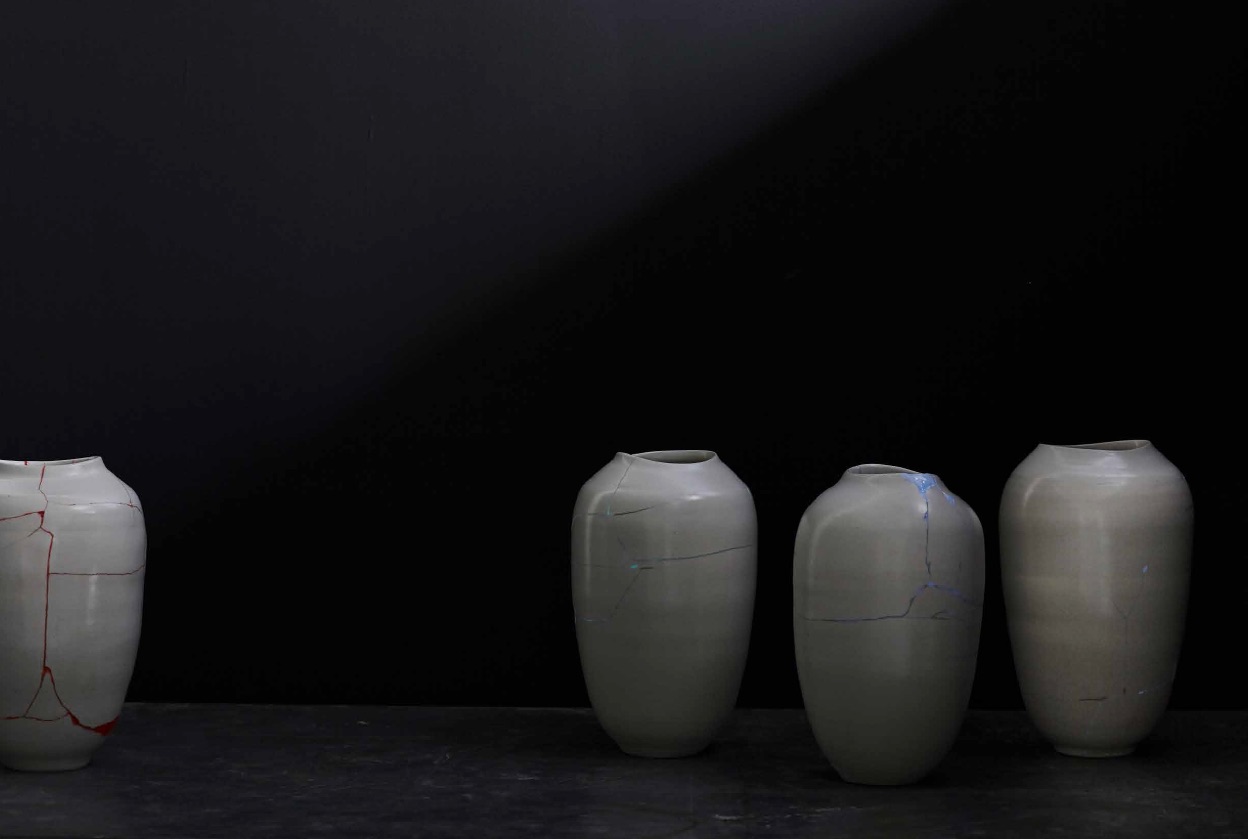 Last year I was pleased to be invited by Karen McCartney to contribute to her new book 'Perfect Imperfect'.  Subsequently my works Copper Ice Cream Scoops and Archaeologic Vases were beautifully shot by Melbourne photographer Sharyn Cairns.
I'm delighted to say the book is now out, and my works will be exhibited at the book launch on the 27th April till 8 May, at the Nishi Gallery in Canberra, alongside works by some really great designers.
Above and below are photos by Sharyn, and below that are details and copy.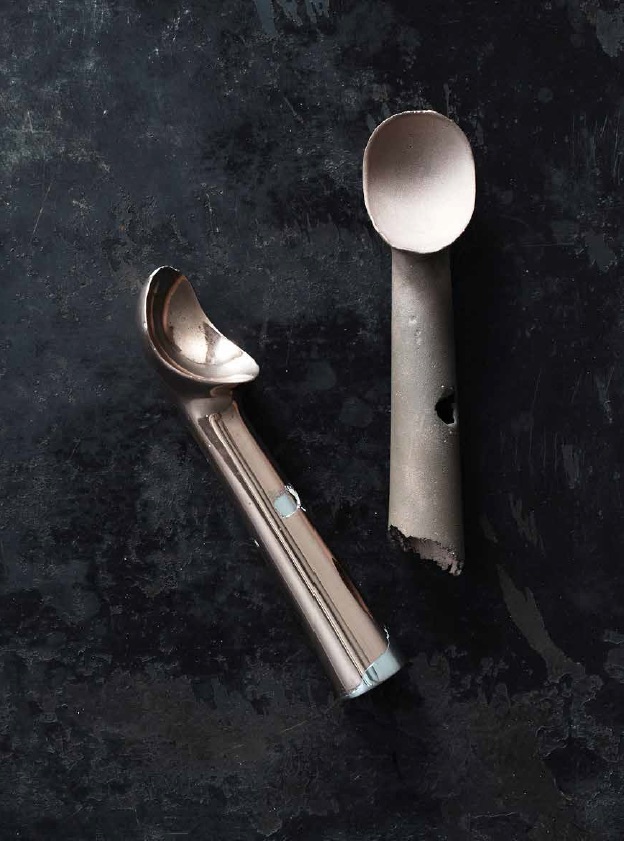 'Perfect Imperfect' is an exhibition of perfectly imperfect objects collected from around the world; curated by Karen McCartney, Sharyn Cairns and Glen Proebstel in collaboration with Hotel Hotel.

The exhibition features local and international designers and artisans whose work best exemplifies the theme including UNSW Art & Design's Guy Keulemans, as well as Don Cameron, Martyn Thompson, Alison Coates, Lucy McCrae and Jacqui Fink.

'Perfect Imperfect' springs from the pages of a new book by the same name by editor and author Karen McCartney, with photography by Sharyn Cairns and styling by Glen Proebstel. The book and exhibition are a celebration of accident, curation, collection, hesitation, collaboration, reuse and reimagining; and brings together contemporary design with well-worn objects to explore the established aesthetic of wabi-sabi in a new way. The exhibition is firmly sited in the now – where digital technologies and handmade processes are being merged to produce original objects and ideas.
Nishi Gallery
New Acton Precinct
17 Kendal Lane, Canberra,
April 28 – May 8
Mon – Fri: 11:00 am – 3:00 pm
Sat – Sun: 11:00 am – 4:00 pm
Opening Wednesday 27th April at the Nishi Gallery, 6 – 8pm.
RSVP to rsvp@hotel-hotel.com by 20th April.
https://www.facebook.com/events/1078083492256409/
http://www.newacton.com.au/nishigallery
… and you can buy the book too