Earlier this year I was contacted by friend and colleague, Japan-based Aussie designer Liam Mugavin, with some interesting news: he had discovered an abandoned Buddhist temple in the Shinano region of Niigata, and the local council had flagged it for demolition for health and safety reasons.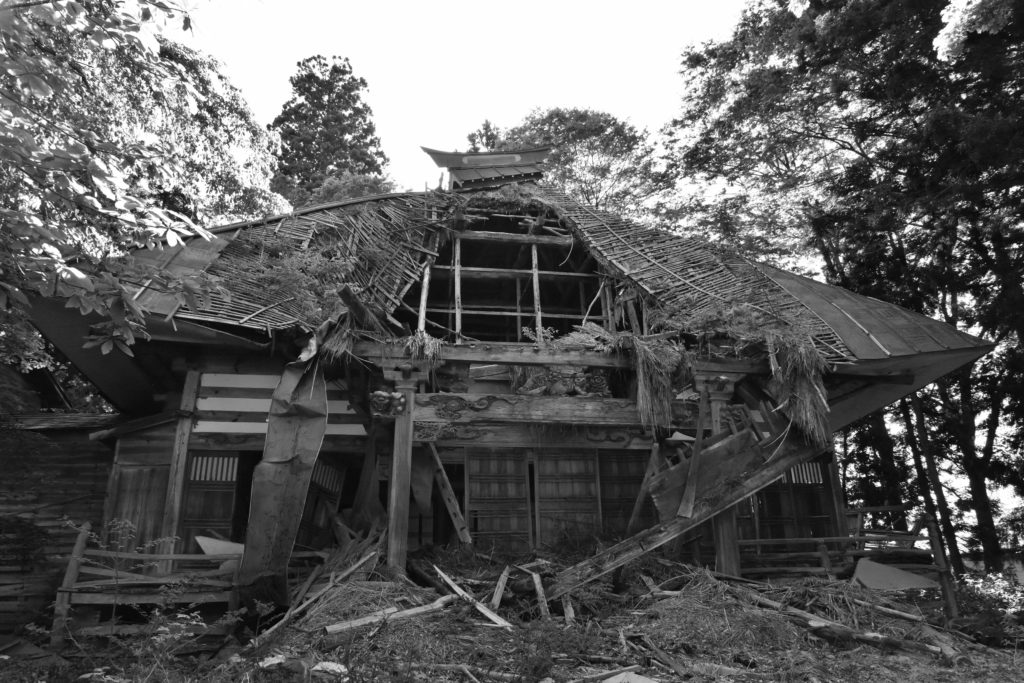 This presents a great number of interesting issues from a research perspective. There is no doubt its representative of a larger problem in Japan. Increasing secularism and movement into cities has led to a large number of empty temples. More broadly, construction and demolition waste is a problem for Japan as much as it is a problem for the rest of the world. Globally, demolition and construction waste accounts for around half of the solid waste generated each year and is one of largest single components of landfill, forecast to double by 2025. As a developed nation, Japan is right up there in terms of waste generation, though they do have better systems than other countries for sorting and compacting waste to minimise landfill and maximise its utility for other purposes, notably artificial land reclamation.
Increased secularism is a global phenomena also, and while its seems that religious buildings are typical conserved, I'm not sure that's actually true. More pertinently, if religious buildings are not conserved, what happens to them? Churches in Australia are I think, at least occasionally de-consecrated and converted into apartments or other purposes. I remember going to an excellent Cradle to Cradle workshop in a Venlo church in the late 2000s, and I know now its become a library.
Such an architectural adaptive reuse will not happen with Anyoji, the temple in Shinano, Niigata. The building, absent a monk to maintain it, has suffered though years of snow and storm damage. The land will be cleared.
What remains is an intriguing question: what can happen to the temple materials, and how can a transformative reuse be cultural sensitive, locally relevant, but globally significant? The temple itself is said to be more than 300 years old, locally valued and in possession of amazingly thick timber post and beams, amongst other materials, far too good and useful to end up in landfill.
During my visit to the temple in May, and prepared with a UNSW ethics approval for human research, I began the task of interviewing local residents to find out more on the temple's history. At the same time, I documented the temple in video and photography, in order to later build a photogrammetry model that both captures the state of the temple prior to its demolition and catalogs the super-abundance of interesting materials, furnishings, components and junk inside the temple: objects of sacred and non-sacred importance, items of ritual, prayer and craft.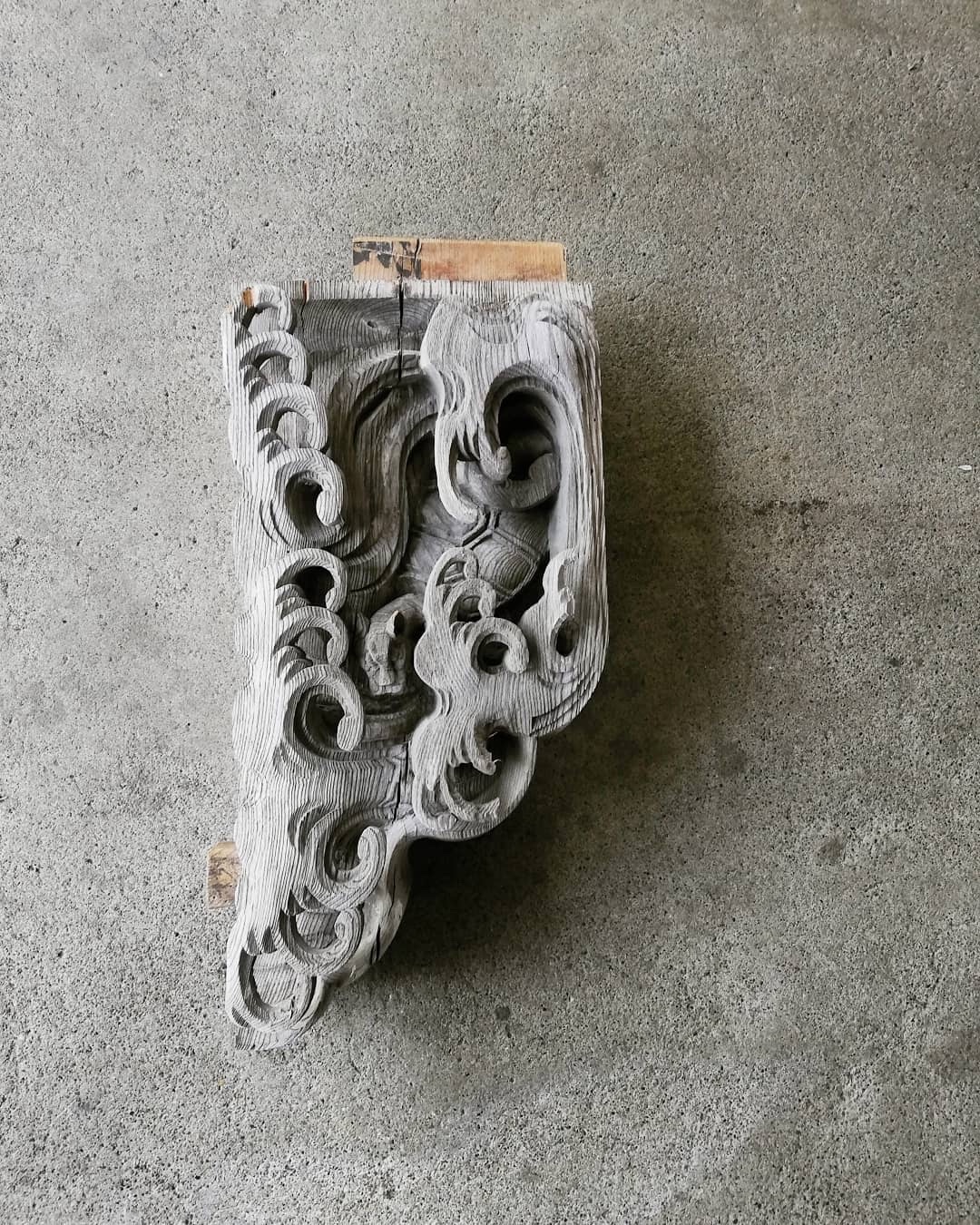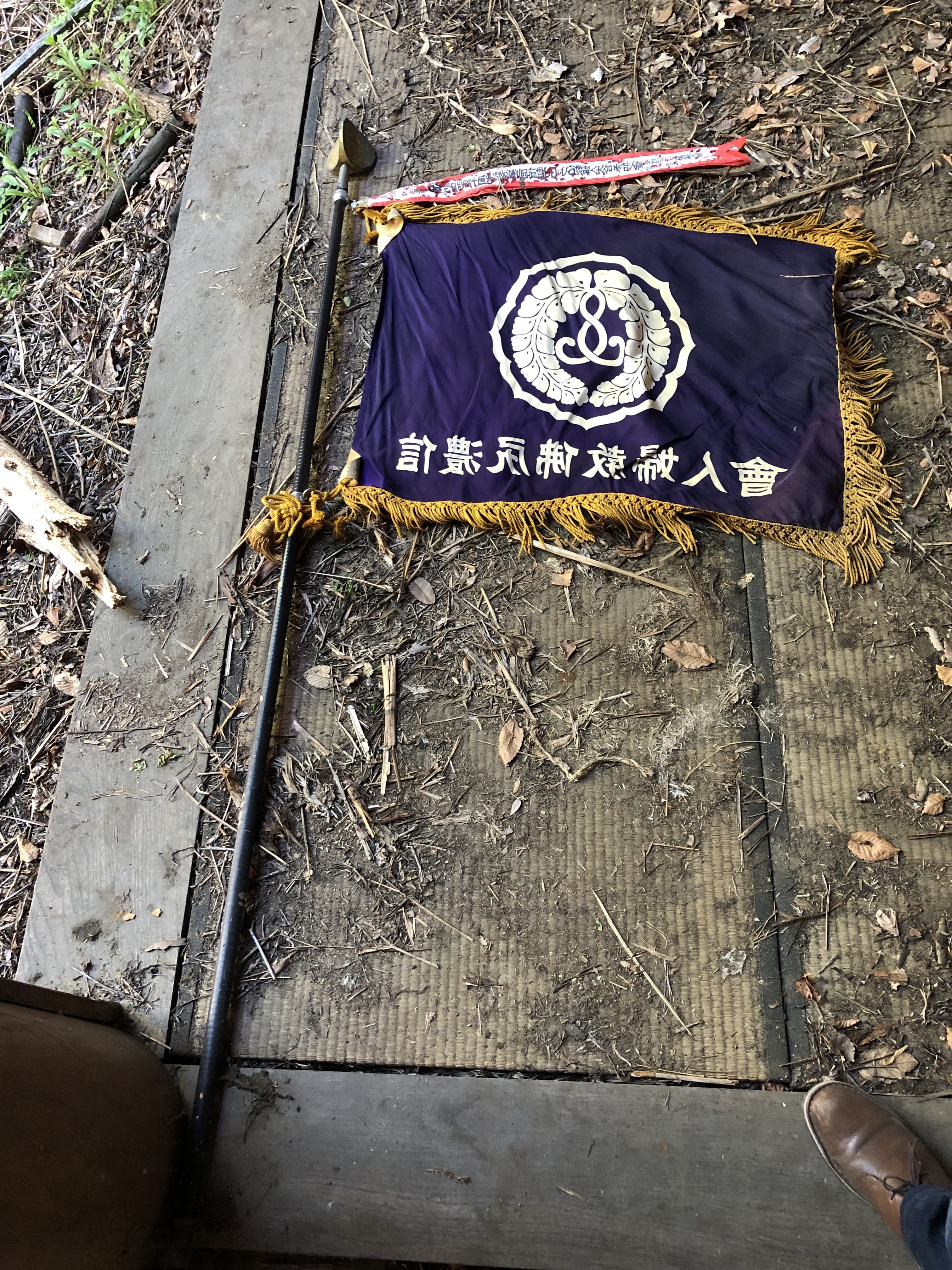 Prior to my Anyoji visit, I had experimented with photogrammetry with Josh Harle, director of the Tactical Space Lab in Sydney, and produced a photogrammetry model of an abandoned warehouse, that we could then experience in virtual reality.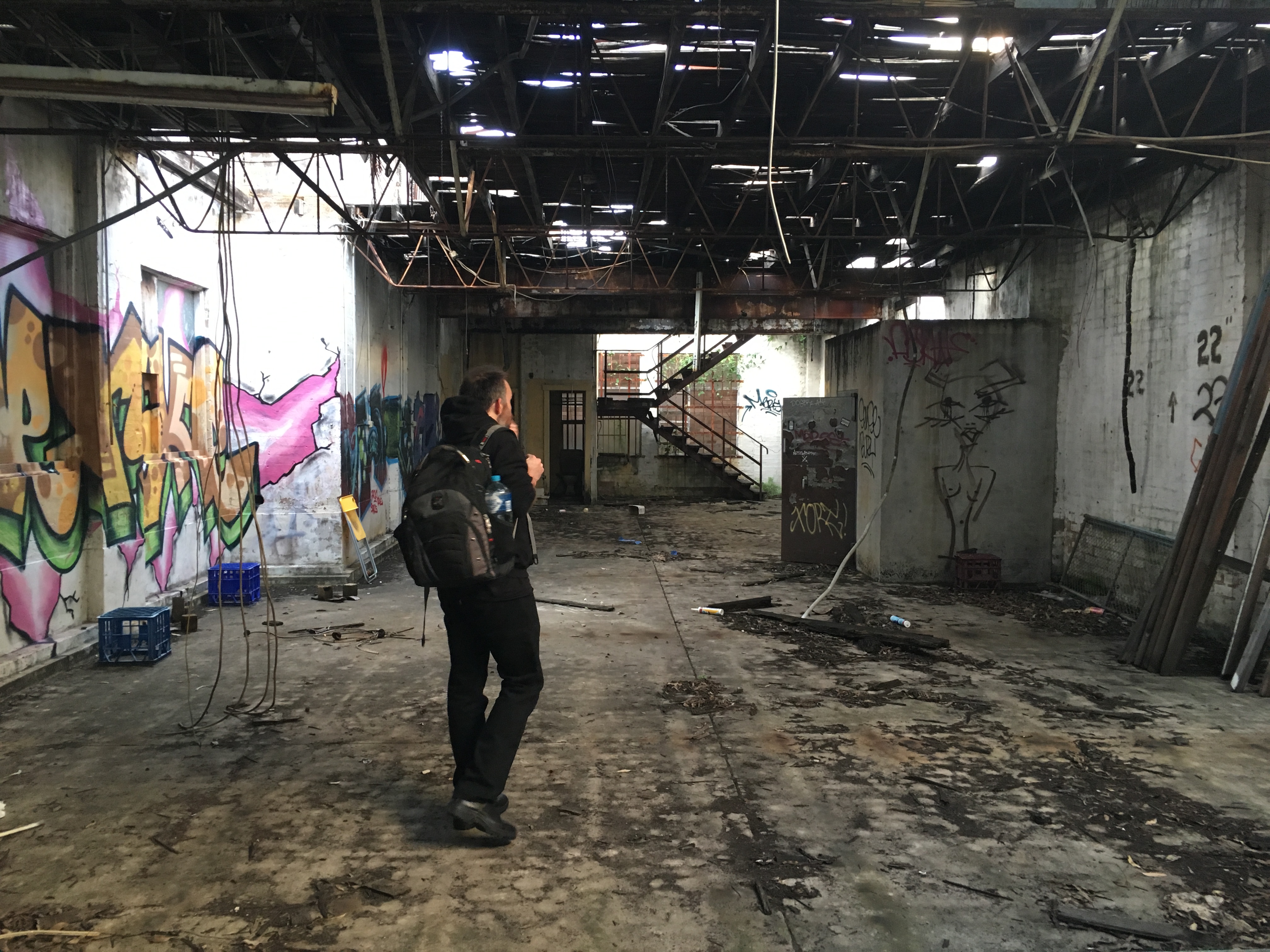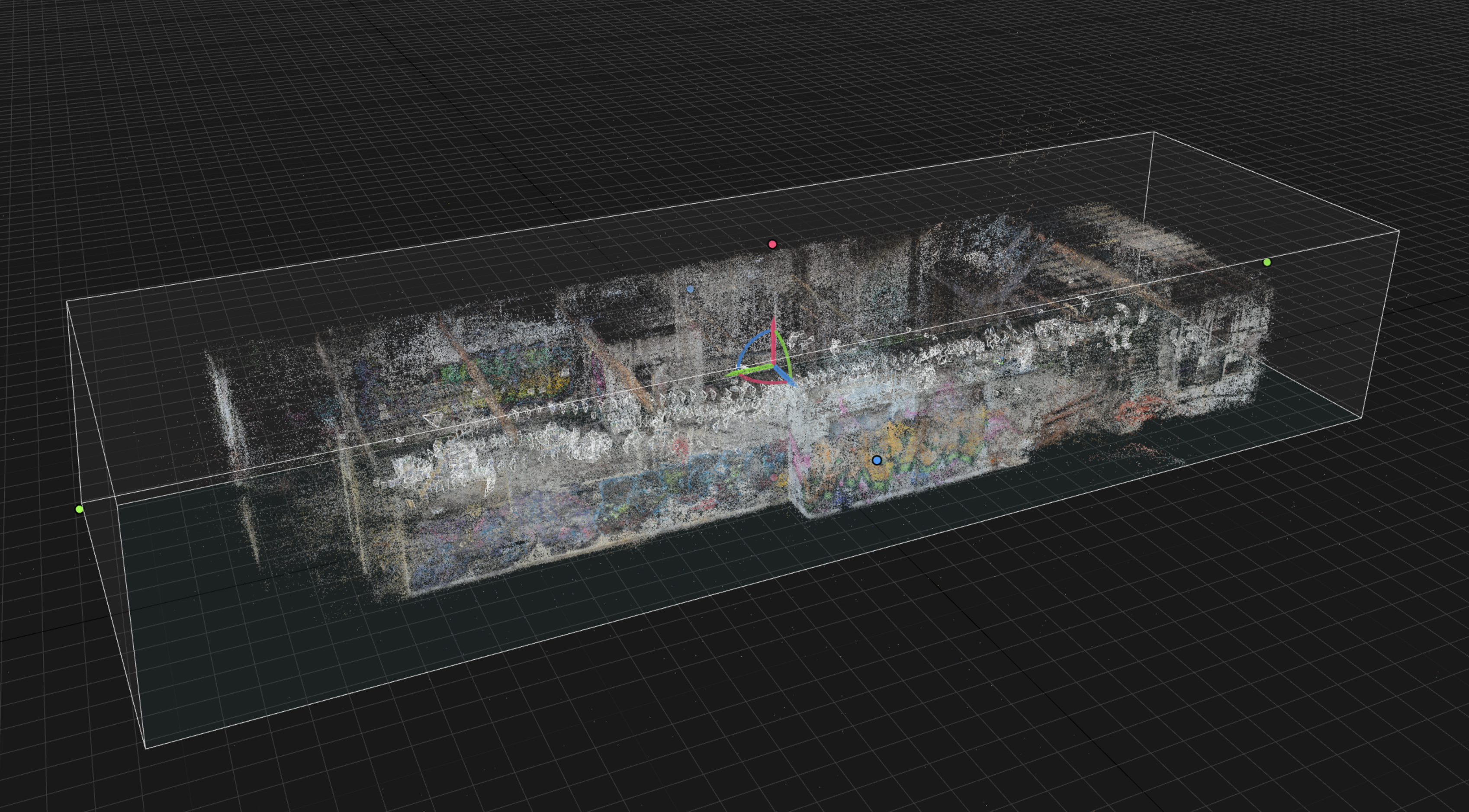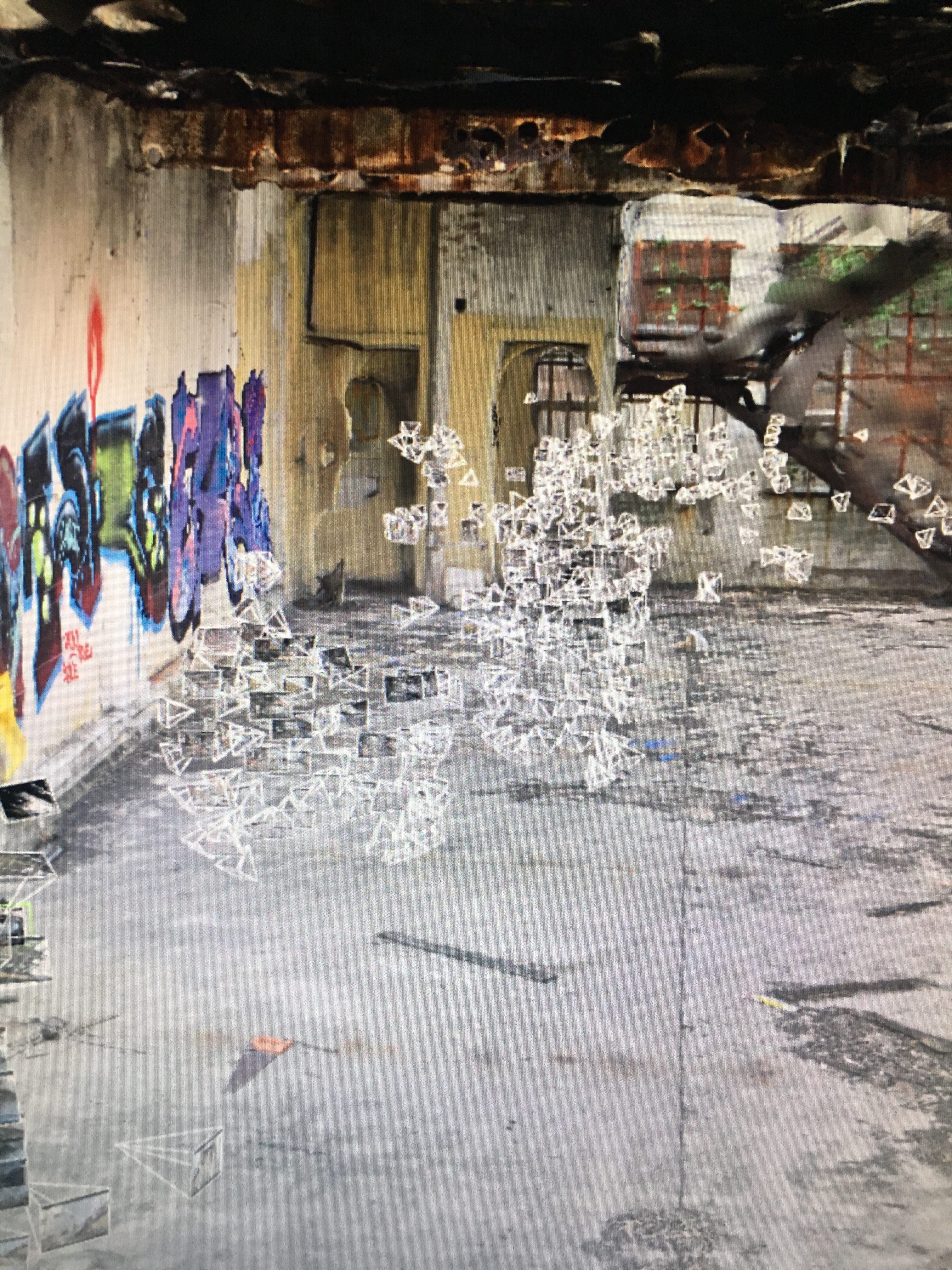 While acting as a technical proof of concept, this process poses questions and perplexities around the use of scanning and immersive visualisation technologies to capture cultural data. Especially, as Josh himself writes, photogrammetry arose as a military technology correspondent to very Western conceptions of scientific knowledge capture and reductionism.
And yet, the potential for scanning and visualisation technologies to aid the cultures of repair and reuse are obvious. Materials and component can be captured and transformed virtually with less effort and energy, computed aided transformations can feed into robotic fabrication workflows, just as they have for linear production modes, and virtual repairs and reuse can be undertaken remotely, by international designers without need to transport actual materials at carbon cost. Indeed, the potential for emerging technologies to invigorate circular economies fo repair and reuse, just as they have for linear economy production, is massively under-researched.
The use of such technologies in a trans-national, cross-cultural capacity is likewise important, equally or more so under-researched, and intrinsically complementary.