about
Guy Keulemans is a multidisciplinary designer, artist and researcher working across product design, graphics, installation and sustainability theory. In his studio practise he produces critical objects informed by history, philosophy and experimental methodology. Major themes are repair, generative processes, and the environmental concerns of production and consumption.
Guy has a research interest in the material conditions of production and consumption and the threats particular system conditions presents to sustainability. He is also interested in traditional Japanese culture and aesthetics in relevance to to contemporary social and environmental sustainability, the relationships between aesthetics and short-term/long-term thinking, and the risks posed by the dominance of the hylomorphic model in product design. These topics were the subjects of his doctoral thesis and are areas of ongoing research. Guy's research is interogated and reflected through material experimentation and design within his studio practice.
Guy has a Masters in Humanitarian Design from the Design Academy Eindhoven and a PhD from the University of New South Wales' Art & Design, where he also lectures. He has exhibited in museums and galleries in the Netherlands, Germany, Austria, Poland, including ARS Electronica, the Marres Centre for Contemporary Culture, COCA Torun and Platform 21, and in Australia, at Object, Craft ACT and Craft Victoria. In 2015 Guy was resident artist at JamFactory Contemporary Craft & Design Centre in Adelaide.
Guy is currently Chief Investigator on the participatory design and transformative repair research project Object Therapy, in collaboration with the Australian National University and Hotel Hotel, funded by the ACT Government, Arts NSW and the Molonglo Group.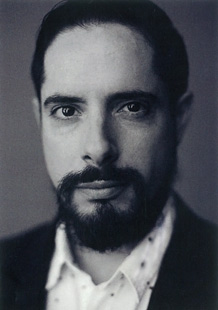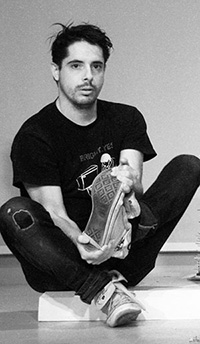 Contact details:
EMAIL
(right-click and select copy email address if needed)
Skype: Guy Keulemans
Twitter: guykeulemans