Spearfishing and Freediving Safety Campaign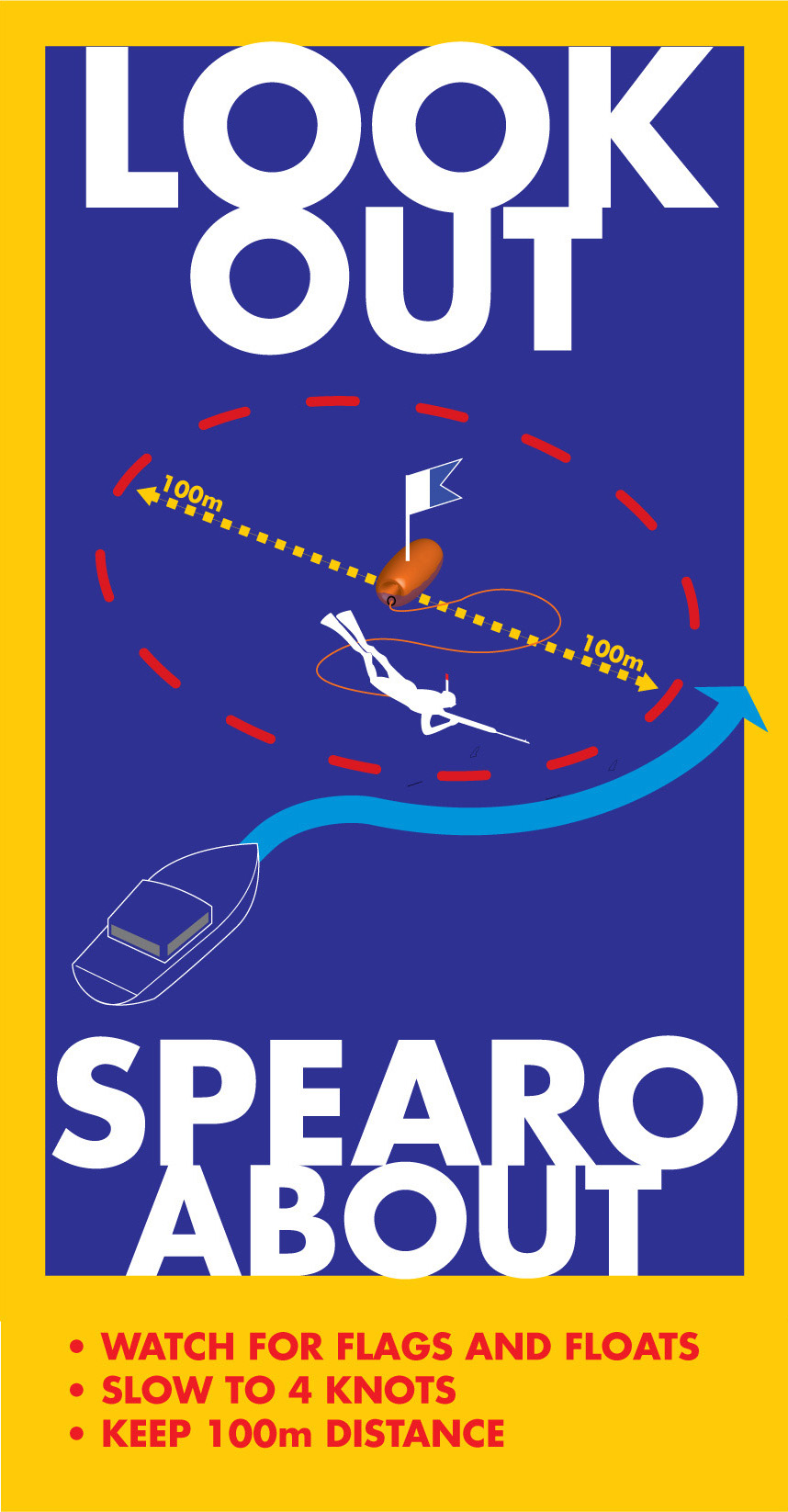 Graphics for the Underwater Skindivers and Fisherman's Association (USFA).
This work was done pro bono after a spate of deaths and serious injuries caused by boat skippers driving running their boats into freediving spearfishers. There are, and have been, similar campaign directed at the boating community in Australia, but in my opinion they do not sufficiently leverage the capacities of graphic design to address the actual problem. That problem is that boat skippers have an erroneous spatial understanding of freediving activity that comes from conflation with scuba diving. They assume freedivers are located under the surface and, more or less, directly below their floats and flags. However, in practice, freediving spearfishers can be located anywhere within a 50 metre or more radius around their float and flag, and spend the majority of their time on the surface.
After researching campaigns from around the world, I designed the following poster that attempts to diagrammatically convey this spatial concept to boat skippers.