Objects for Atheists – LKBP BLACK
Last year I produced this black version of LKBP, the furniture resulting from my research project Objects for Atheists (2009) for the Red Objects exhibition Cross-Pollination (June 2012) curated by Katherine Moline and Wendy Parker held at the College of Fine Arts, UNSW.
Black was the intended finish for the original I made in 2009, but a number of practical matters interceded at the time. I now feel this black version is more complementary to some of the themes I explored in the research, such as atheistic attitudes to death and the origin and impermanency of life and the universe.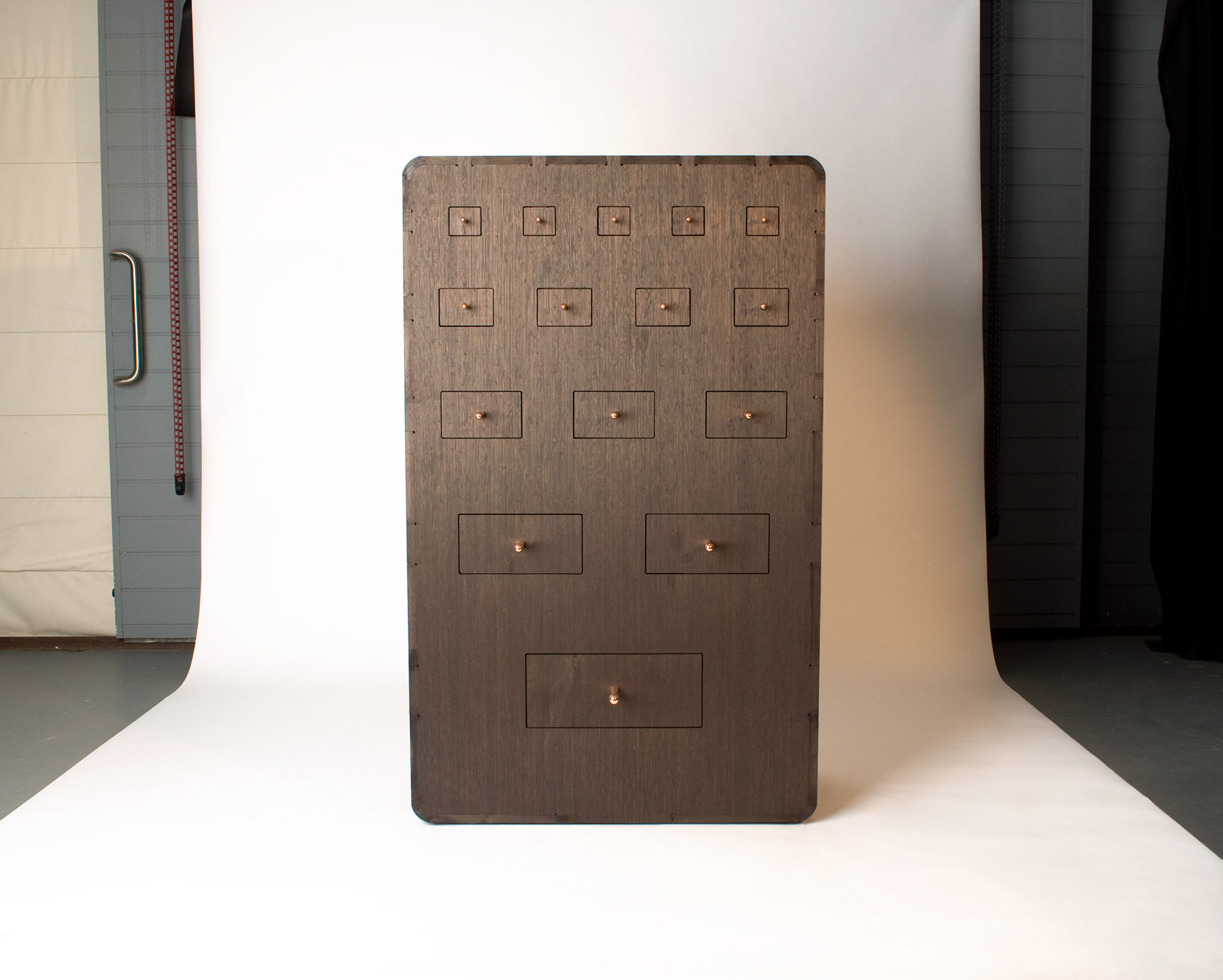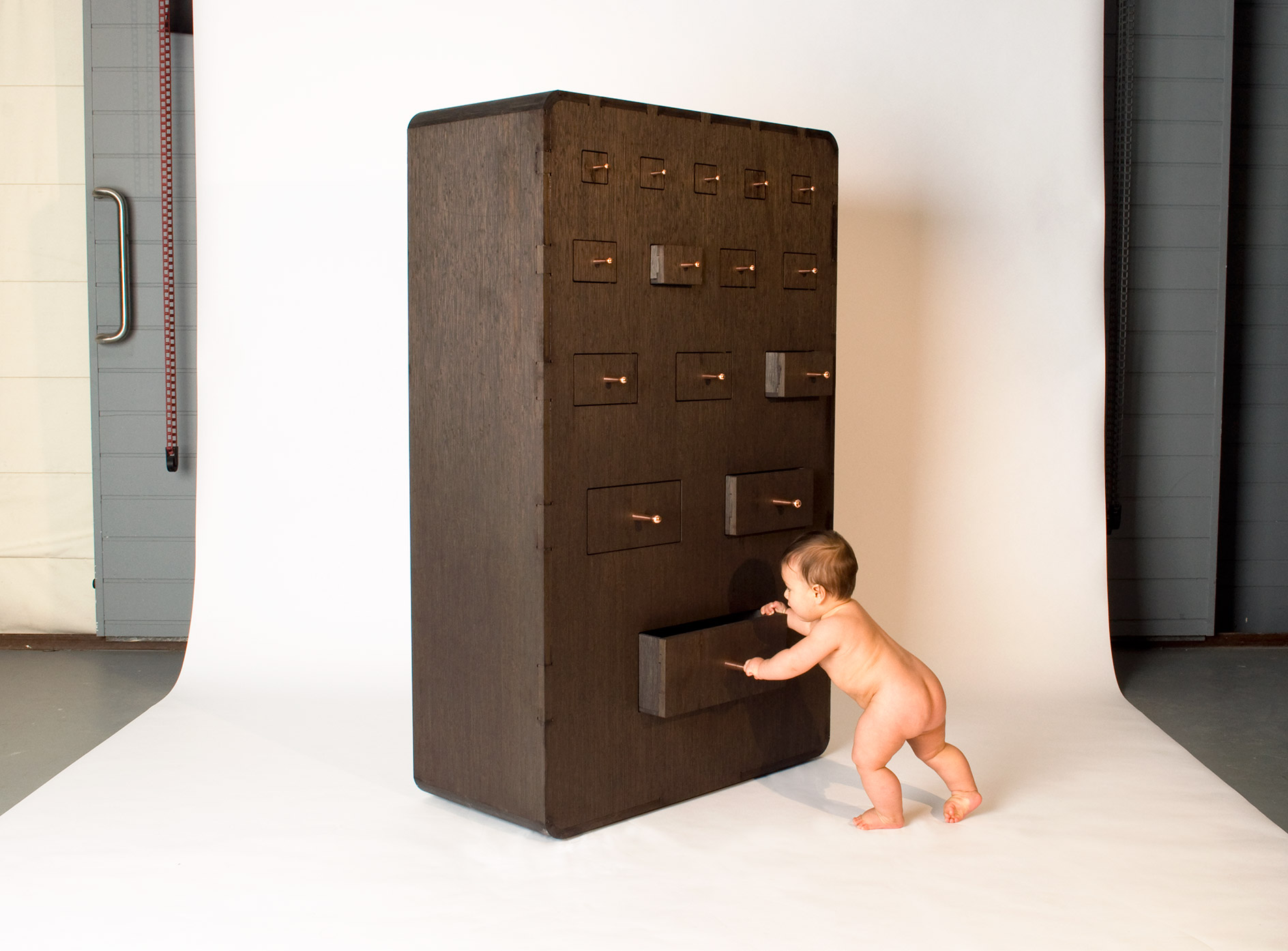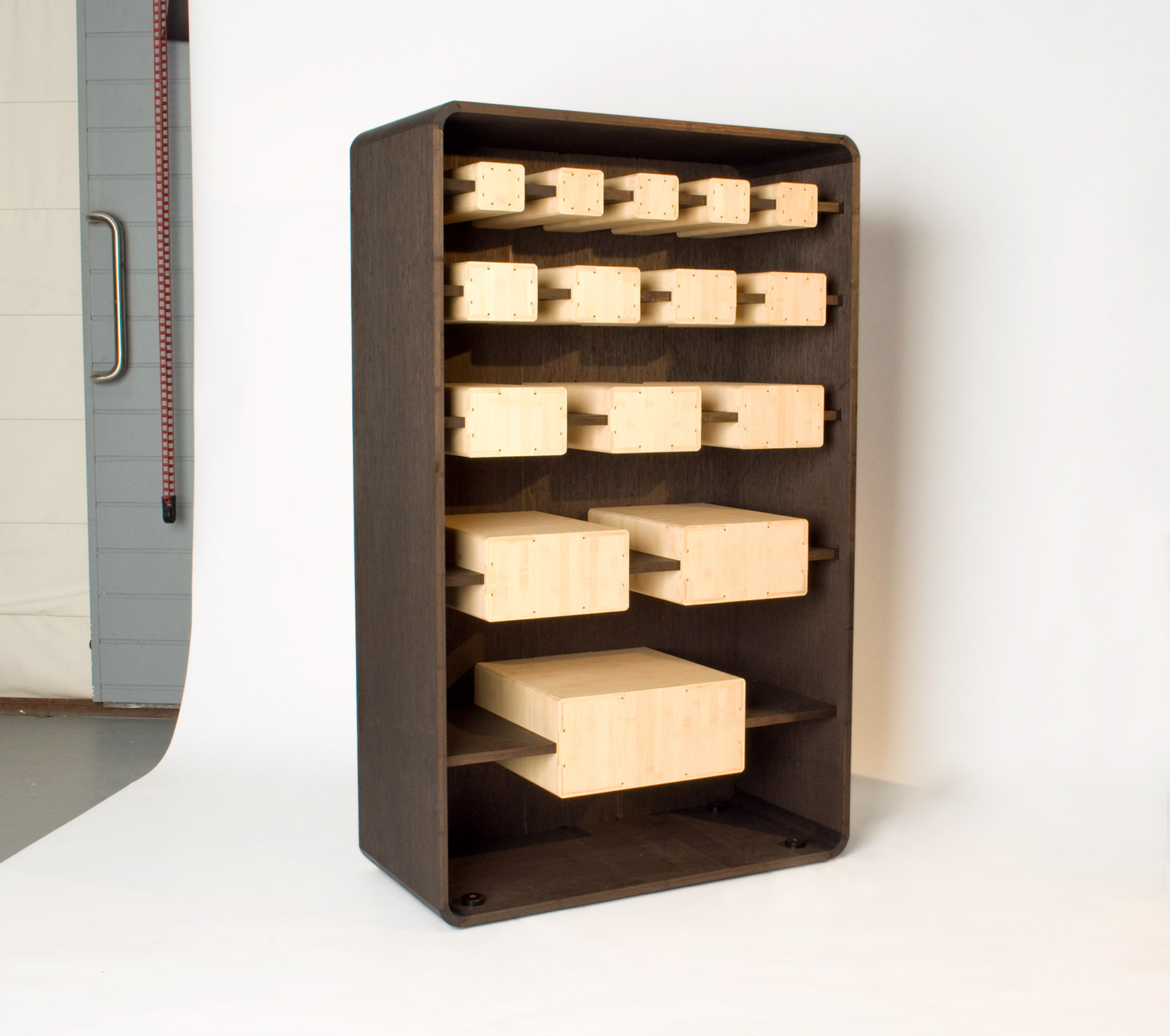 Baby included for purposes of scale.
The following images show the structure of the furniture. The close tolerances allowed by the use of CNC milling meant the shelves and drawer cases at the back could be assembled without glue – they simply held in tension. This means that the furniture can be disassembled in the future for re-finishing or repair. The back of the drawer cases also connect without glue, via dovetail joinery, so these too can be disassembled for accessing the drawer rails if needed. More information about this furniture is here.