Shane's Glass Giraffe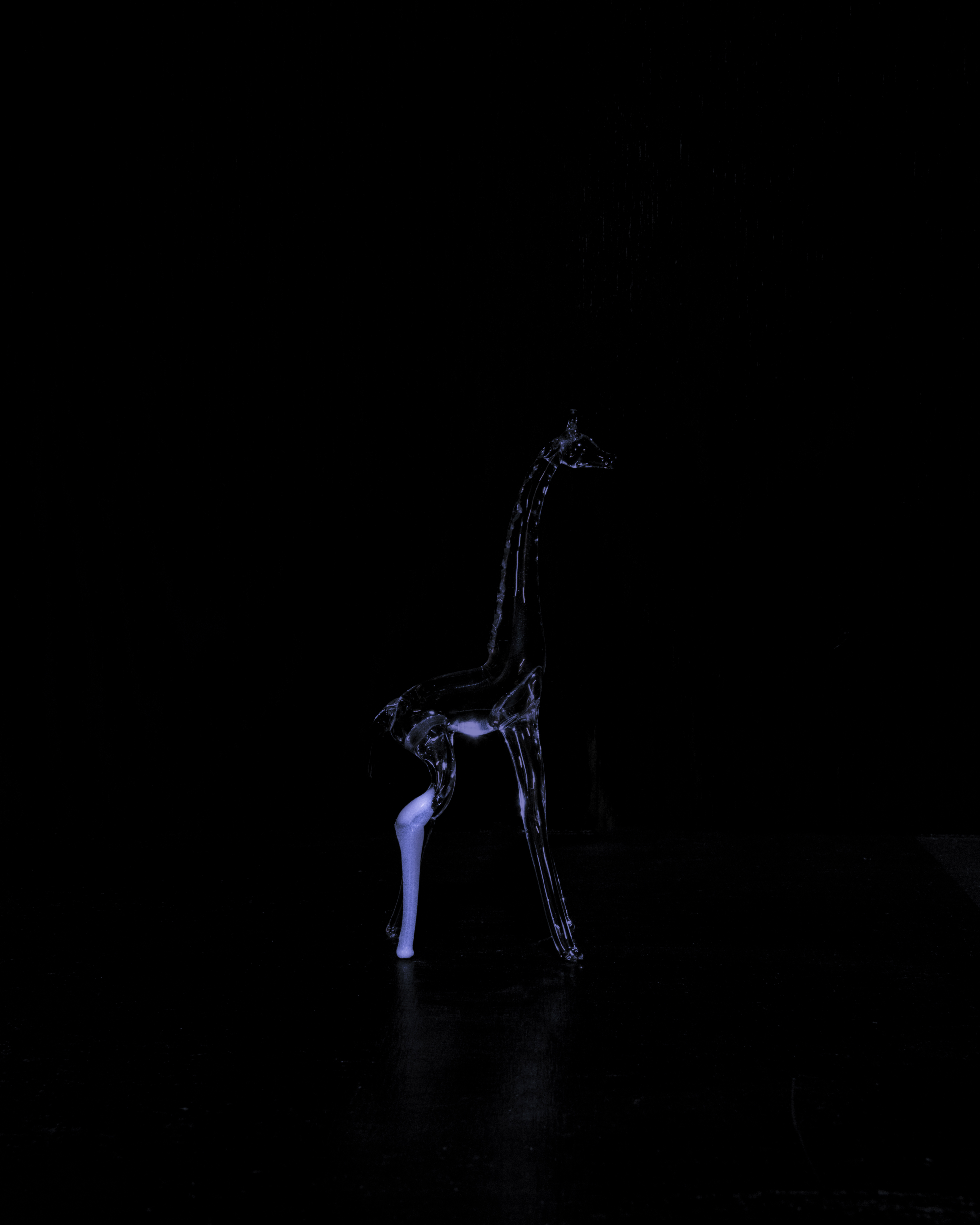 This is a work from Object Therapy, a participatory, transformative repair project I developed in 2016 and which is touring around in 2017 to 2019 . While the emphasis was on introducing the concept of transformative repair to other designers and artists (for some astounding results), pragmatically I volunteered to do a couple of repairs myself. This was my second repair.
The owner Shane bought the giraffe for his wife when they were courting in 1993. He broke it by accident and hid it it away for years. Shane originally had the missing leg, but delayed repair and lost it. This made think: repair with all the pieces might be easier, but would it have been as interesting? The need to replace a missing piece is an opportunity to create a transformation and a new narrative.
So this is what I wrote in the artist statement.
This poor glass giraffe lost his leg in an incident. My animal husbandry skills tend towards the experimental, so I took a mould from a good leg, duplicated it in photoluminescent pigment and resin, and grafted it onto his hind leg stump. I also built him a little box for his comfort and protection.

Please help the giraffe recover after his Moreaunian trauma. He is embarrassed by his prosthetic and likes to hide in his box, but he's African, so he also likes to bask in the sun. When you return him to his box, spy on him through one of the peepholes, and see his new leg glow.
All photos by Lee Grant, except for the last two through the peephole, by me.